News
1/4/2023 to 1/7/2023
Montreal, Quebec
Hello all,
This message is to alert you that the deadline for submissions to the Eastern APA Satellite Session has been extended to July 5th. Please circulate the call widely. We are honored to inaugurate this award for outstanding junior scholarship in the memory of Ted Kisiel, who was especially dedicated to nurturing emerging scholars. If you, a peer, a colleague, or a graduate student has a paper on any topic in Heidegger scholarship that would benefit from the attention of a wider audience, please consider this opportunity as an ideal occasion to do so.

The updated CFP is as follows:

The Heidegger Circle of North America welcomes submissions on any topic in Heidegger scholarship from postgraduate and early career researchers for its annual Satellite Session at the Eastern APA. The inaugural Ted Kisiel Junior Scholar Award will go to the best submission, and up to two honorable mentions may also be featured on the program.

Please send submissions of no more than 4000 words (excluding notes) with a 250- to 500-word abstract, all prepared for blind review to the selection committee at HC.SatelliteSessions@gmail.com.

Prepare submissions for blind review in .doc or .docx versions 2010 or later formats only. Please, no PDF submissions. Submissions should be formatted in 12-point Times New Roman (or comparable) font, with 1" margins on all sides, and footnotes (10-point font) rather than endnotes. All block quotations should be justified.

Please include a cover sheet (as a separate document) with your submission specifying your contact information, abstract, word count, and three to five keywords.

Deadline for submissions: July 5, 2022. Papers delivered at satellite sessions may also be revised and submitted to the Circle's journal, Gatherings: The Heidegger Circle Annual. All questions regarding submissions and satellite sessions should be directed to Jessica Elkayam at this email address: HC.SatelliteSessions@gmail.com.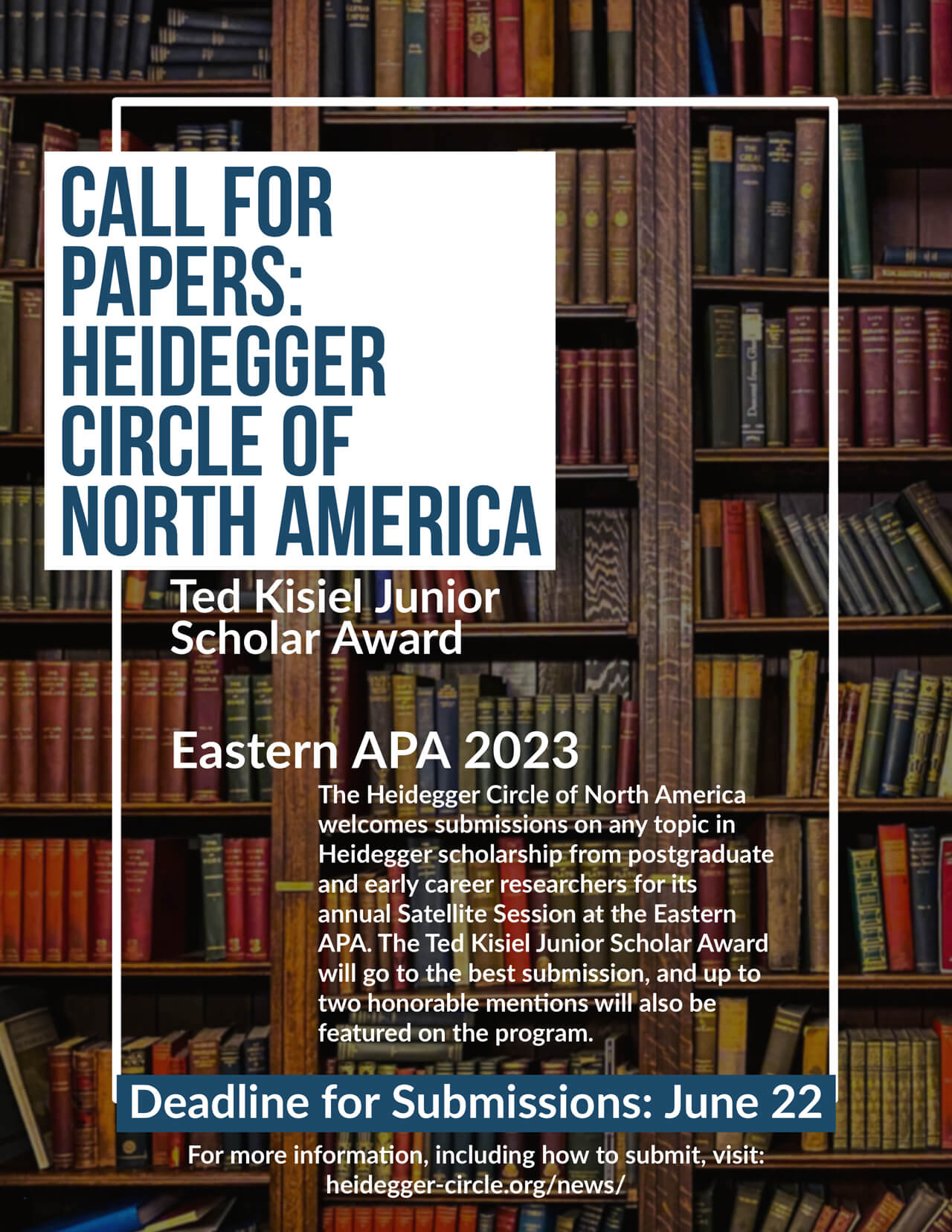 ---
2/22/2023 to 2/25/2023
Denver, Colorado
---
---
Bereavement : Alan Milchman
Members of Alan Milchman's family share with great sorrow the news of his sudden and unexpected death in August at the age of 81. In addition to being a longtime member of The Heidegger Circle, Alan was a lifelong scholar and a passionate educator; he taught political philosophy and political science for fifty-one years at Queens College/CUNY. Alan was also the editor (along with Alan Rosenberg) of such books as Martin Heidegger and the Holocaust and Foucault and Heidegger: Critical Encounters, in addition to numerous papers on Heidegger and related topics. His wife of nearly 59 years, Madelyn, as well as two daughters, a son, and three grandchildren all deeply miss him.
---
Bereavement : THEODORE KISIEL
It is with profound sadness that we report that Theodore Kisiel, a founding member of The Heidegger Circle, passed away early on Christmas morning at the age of 91 after a long illness. A renowned Heidegger scholar who taught at Northern Illinois University until his retirement, Ted was author of the seminal study The Genesis of Heidegger's Being and Time and translator of Heidegger's 1925 lecture course History of the Concept of Time, among many other notable accomplishments. He is survived by his wife Marie and daughters Caroline and Cassandra.
For an obituary and details of a livestream virtual memorial service to be held on January 16, please visit
https://www.hultgrenfh.com/obituary/theodore-kisiel-phd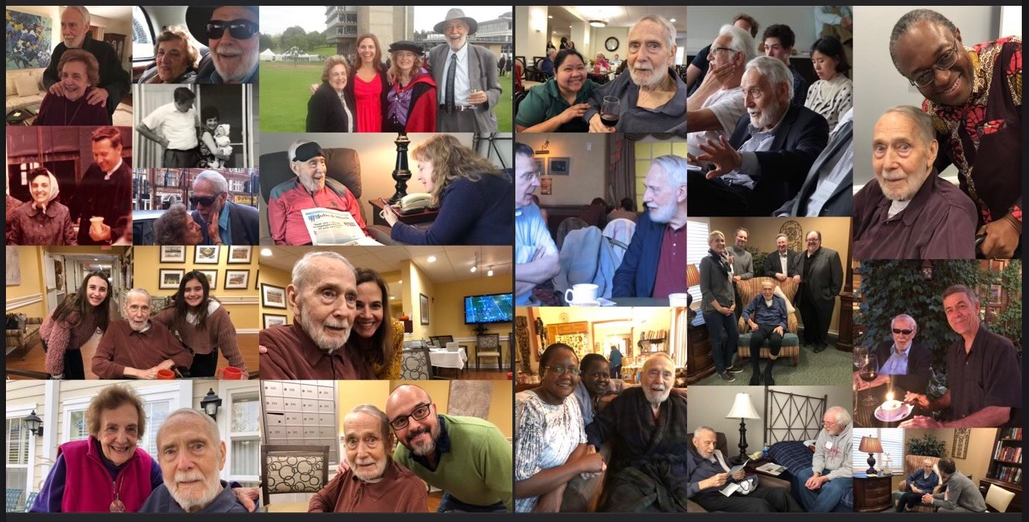 Donations may be made in honor of Ted's memory to the Heidegger Circle to support young scholars in the field.